Location & Directions
How to reach us?
Getting to Libero is quick & easy. Convenient for those in the south of Katowice and other areas. For those from afar or just en-route, visiting Libero is close to hand.
Libero
Kościuszki Street 229
40-600 Katowice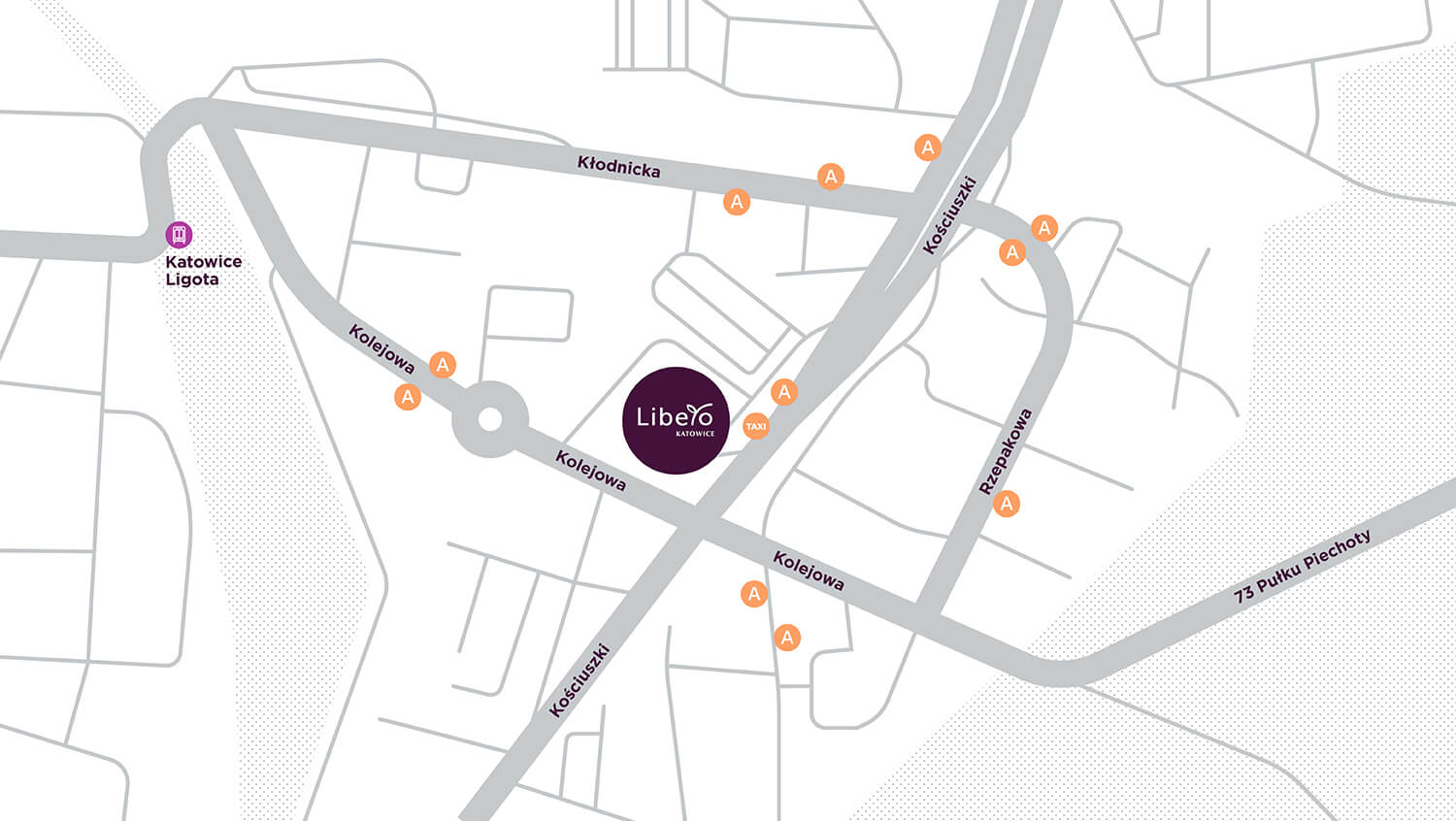 You can easily get to Libero by bus, tram, taxi and bike.
Stops near Libero
Bus lines
9, 10, 11, 13, 51, 292, 296, 297, 297N, 653, 688, 689, 913, 937